SMP Employee Spotlight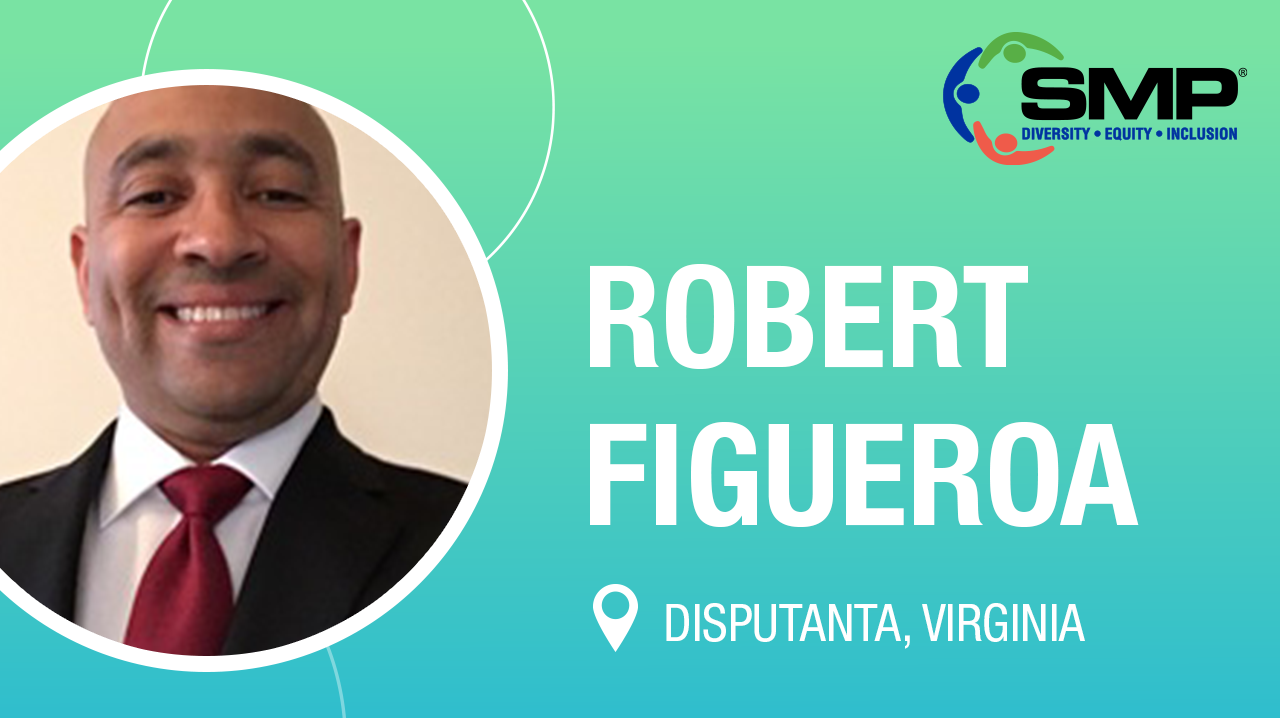 Robert Figueroa
Building Cohesive Teams
Over the course of my 30-year military career, the US Army taught me a key lesson about organizational success – to build a culture of trust and collaboration amongst your service men and women you must acknowledge and value the diverse experiences and backgrounds of every member of the team.
The demographic diversification in the US population will continue and the globalization of business will continue to evolve.  Therefore, it is imperative for SMP to position itself as a workplace leader of inclusion and belonging.  Having this competitive advantage will help ensure we successfully attract, develop and retain a talented workforce capable of meeting our current and future operational demands.
While transitioning from a military to a civilian life four and a half years ago, I wondered if I would be able to find another team-oriented employer that cared about its personnel and valued everyone's unique contributions.
From my first day with SMP, I immediately knew I was not only about to start my second career, but more importantly, I found my new team. I felt the company was adjusting to me and not me to the company.
The optics are obvious, we have a skilled, diverse workforce. We need to continue to promote fair treatment and equitable accessibility to opportunities throughout the organization.  The current Diversity, Equity and Inclusion initiative will complement the existing efforts to modernize our talent-management processes and ensure fair treatment for every team member.
I am so proud and lucky to be part of SMP—"One Team, One Fight."
Best,
Robert (Chief)
Lynn Teats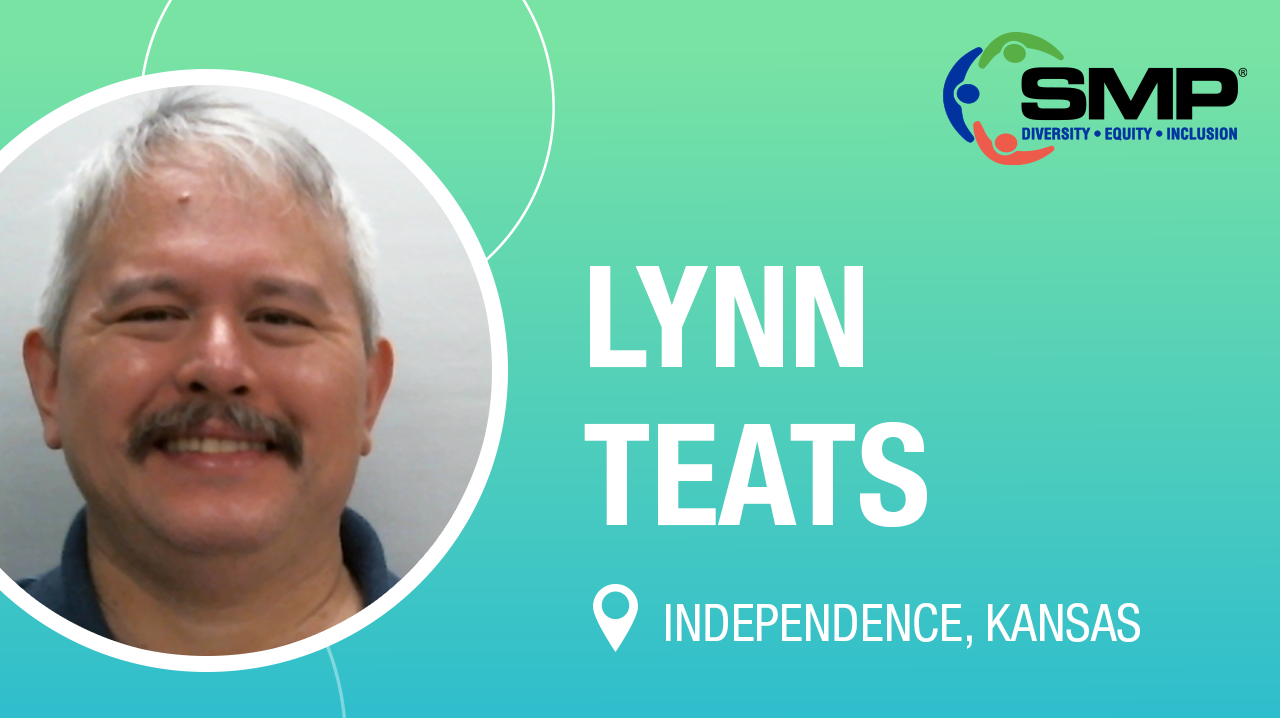 Hello, my name is Lynn Teats and I am the 2nd shift supervisor for SMP Independence. I come from a military family with my grandfather serving in the Navy during WW2 and my father retiring from the Army after 22 years serving in the Korean and Vietnam War. My brother served 4 years in the Army and served in Desert Shield on a Patriot Missile team. I enlisted right out of High School in the Army as an Infantry paratrooper with the 82nd Airborne Division stationed at Fort Bragg North Carolina. I was fortunate enough to attend Jungle Training in Panama, Winter Warfare Training in Alaska and participated in a Return of Forces to Germany (REFORGER) exercise in 1980 where units of my division launched the largest mass parachute assault on Germany since World War 2 Operation Market Garden.
I am of mixed race as my father James E. Teats (Caucasian) met and married my mother Yoko "Shibata" Teats while stationed in Okinawa Japan. I have an older sister and a younger brother.
After serving 4 years in the Army I was honorably discharged so that I could attend an Electronic Technology School (DeVry Institute of Technology). After graduating, half of my class were hired by AT&T Technologies in the Dallas Texas area where I worked as an Electronic Technician for 1.5 years until all of the electronic companies started laying off and moving overseas. Texas Instruments being the biggest in the Dallas area closed up completely and I was one of 25,000 people that AT&T Technologies laid off in 1986.
Since that time I have worked as an Industrial Maintenance mechanic, Maintenance Supervisor and Production Supervisor at different companies and looking forward to rounding out my twilight years here at SMP Independence with my wife of 31 years and close to our children and grand child.
Carly Kemp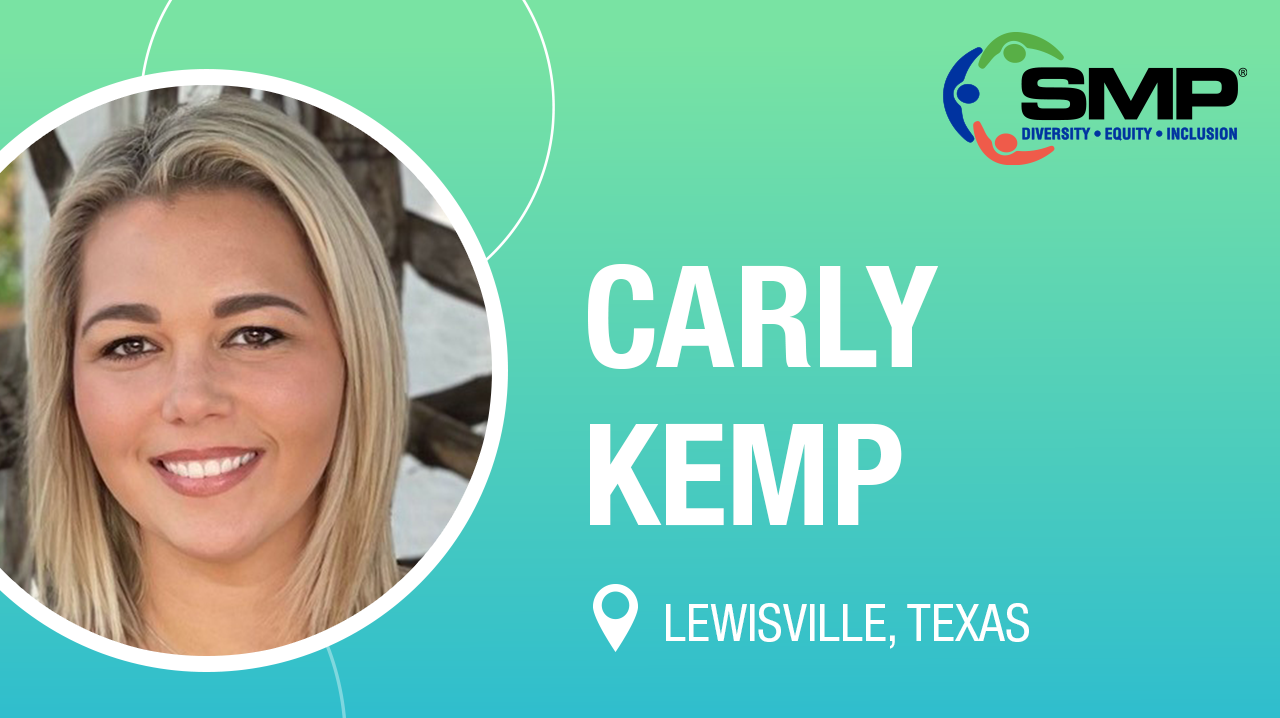 I joined the SMP team through the Annex/GwoYng acquisition in 2014. To my surprise, this transition has offered me an infinite amount of unexpected opportunity.
However, my life's journey has not always reflected such potential. During my senior year of high school I had my first child and was unsure of what I wanted to pursue professionally. One thing I was sure of, being part of an organization that focused on family, growth, and education. As life would have it, I wasn't able to pursue a traditional collegiate path. When SMP acquired Annex I was a mother of two, working full time as a Senior Customer Service Representative, and going to school part time at a community college. After starting at SMP, I poured into my work while going to school full time and adding a third child to the family mix. Through hard work and dedication to our customers, I was promoted to Customer Service Manager in Lewisville and most recently promoted in to the Special Markets Sales Group. I am so grateful to SMP for providing me the opportunity to learn about the many aspects of our industry through our educational benefits and my amazing peers and mentors who constantly pour into my development. Thank you everyone for letting me be me!
Best,
Carly