The Automotive Aftermarket Charitable Foundation | SMP
On September 28th, 2022, one of the largest hurricanes in America's history made landfall in Florida. Hurricane Ian left millions of Americans in the Southeast to deal with flooding, property damage, loss of power and even loss of life. To contribute towards Hurricane Ian relief efforts, SMP fundraised for the AACF.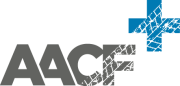 The Automotive Aftermarket Charitable Foundation (AACF) is aiding aftermarket families affected by Hurricane Ian. The AACF provides emergency grant funding to aftermarket employees that lack sufficient means when they suffer catastrophic circumstances like illness, injury, disability, flood, fire, natural disaster and more.
Our employees donated a total of $2,796. With the Company match, SMP donated a total of $5,592 to the AACF! This contribution will help fellow members of the automotive aftermarket in the aftermath of this natural disaster.
Thank you to all those who donated!
#SMPCARES