Wayside Waifs | Edwardsville, KS
Edwardsville Distribution Center held a fundraising event to raise money for local no kill animal shelters.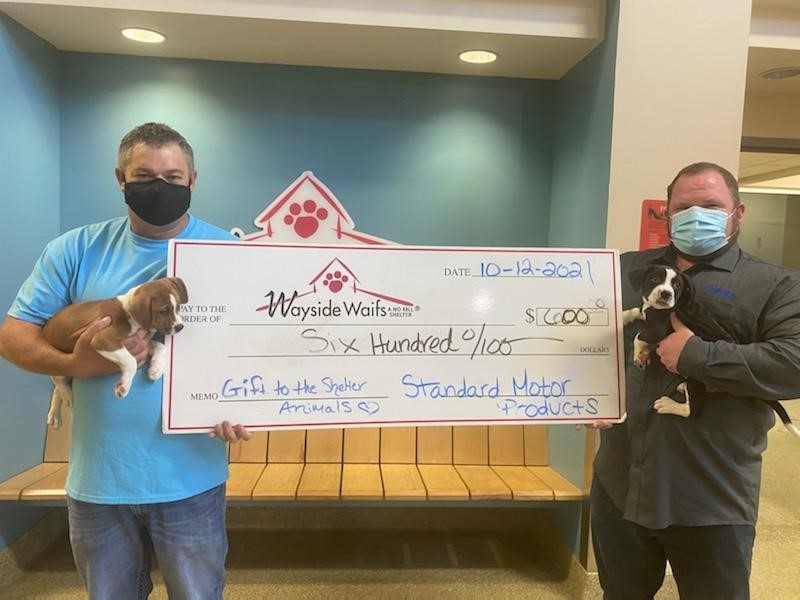 The team raised $1,200.00 total and decided to split the funds between two shelters. Wayside Waifs is a larger shelter that takes in animals from all parts of the country and helps to find animals their forever homes in the Kansas City area. The other shelter is Imagine Furever Ranch that accepts senior dogs and helps to find them their forever homes or they can live out their remaining days at the ranch. Below is a picture of Brian Bierman and Brad Wetzel presenting the donation to Wayside Waifs.