White Flag Certification Healthy Company | EMX
On October 29, the IMSS gave us the certification as a healthy company.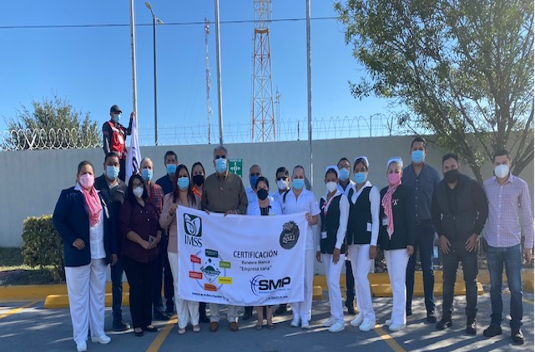 At the beginning of 2020 EMX started working on the Prevenimss program, we had to pause due to the arrival of the covid-19, restarting activities this year.
Prevenimss helps:
Timely detection of new cases
Control of confirmed cases
Avoid early complications
Decrease in absenteeism
Thanks to the Safety team, medical department and Human Resources. We are very happy to meet this challenge in these difficult times!