Water Recycling Program | Reynosa, Mexico
At SMP, we are committed to protecting the environment and are continuously working to improve our ecological footprint in the communities within which we operate. As such, we are proud to highlight the efforts of our employees in the Reynosa TCD plant in Mexico, who have implemented several water conservation and recycling programs in an effort to protect natural resources, reuse recovered water in our processes, and provide treated water to local communities for irrigation purposes.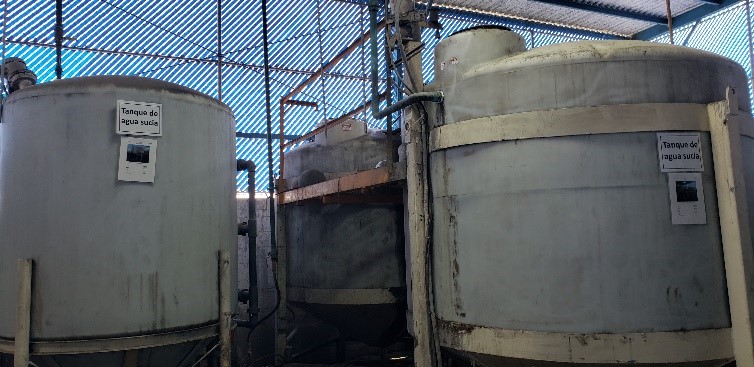 Water is a critical component of our processes at the TCD plant, and in an effort to reduce the usage of new water from the surrounding region, our team has set up a two-stage water recovery process that treats water internally before sending wastewater to a third party for treatment.  
Firstly, the on-site water system can treat and reuse the water used in our processes. Each day, this system treats approximately 8,000 to 10,000 liters of water. The reuse of water reduces the discharge of wastewater and promotes the conservation of local water supplies. This wastewater represents 80% of total waste generated by the production process, and so its reduction has a tangible positive effect within the area. While our on-site treatment process has made a sizeable impact in reducing waste, our team recognized that more could be done.
As of January 2022, our team has worked with a third party to handle the plant's wastewater to provide additional water recovery and usage support. The third party puts the wastewater through a flocculation and coagulation treatment process that separates the contaminant from the water resulting in 70% of the waste liquid being recovered as useable water. This resultant water is provided to protected environmental areas for irrigation purposes to help local communities that do not otherwise have access to a water service or ground water.
In addition, the Reynosa facility also runs an initiative that collects 90% of the water generated by the condensation of the air conditioners that can be used in the process.
 Thanks to these initiatives, 790,540 liters of water has been recovered for reuse from January to May 2022 alone.
Thank you to all our Reynosa employees who contributed to these important initiatives!
#SMPCARES