Brooklyn Grange Farm Volunteers | LIC
Employees from our LIC Corporate headquarters volunteered with Brooklyn Grange Farm, located right on the roof of our building!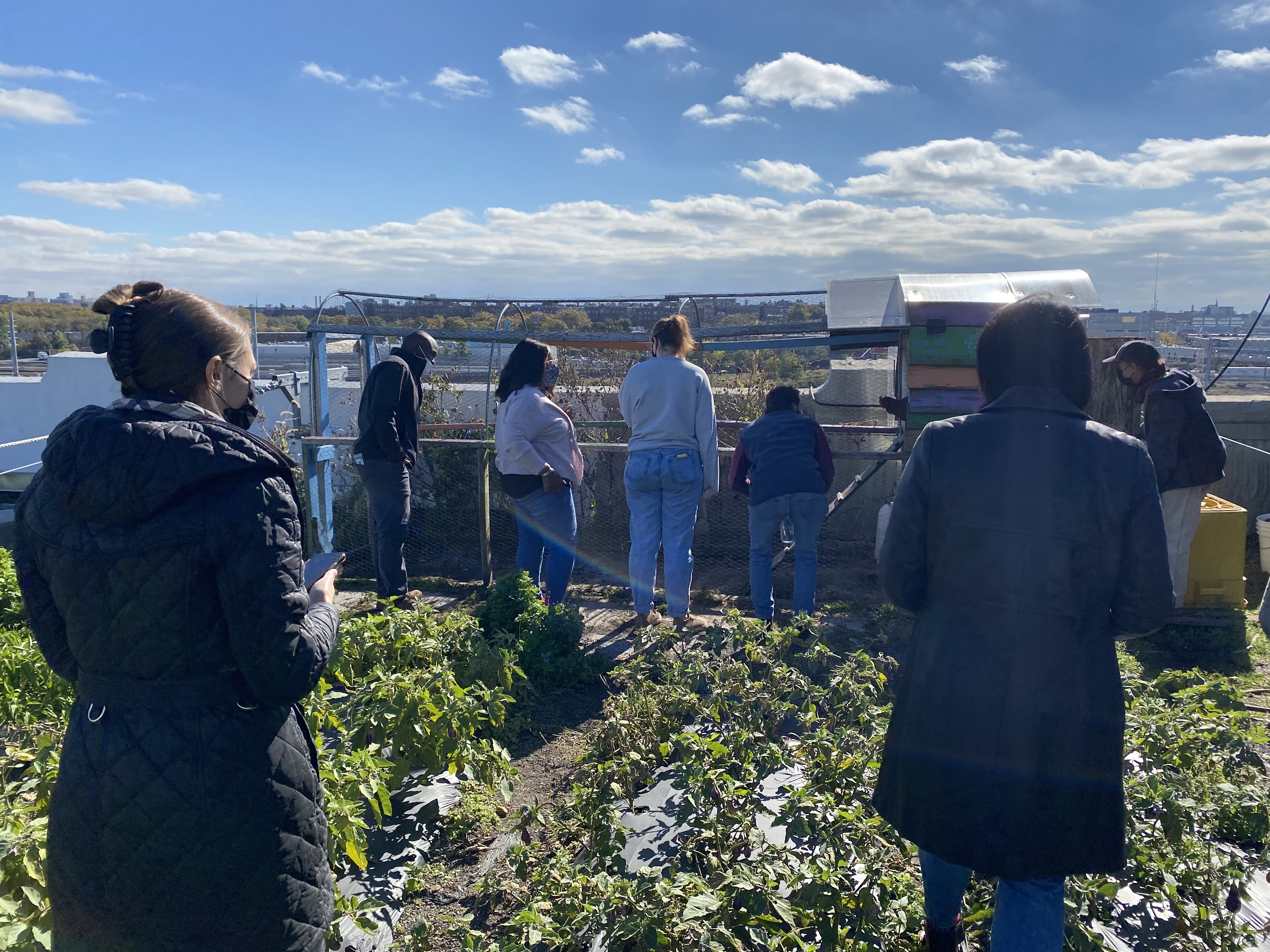 Together, they harvested 20 pounds of a variety of hot peppers and 10 pounds of shishito peppers. The group shoveled and raked in 15 wheelbarrow loads of soil and prepped/planted 12 beds with oats and red clover crop. Thank you to our LIC employees who took the time to volunteer!