Backpack Event | LIC
On Monday, July 18th, SMP partnered with New York Cares for a Kit Packing Event held at the Long Island City office. Over 30 SMP employees volunteered to participate in the event. Volunteers filled backpacks with school supplies as well as wrote notes of encouragement for the students who will be receiving these backpacks. Our employees packed 400 backpacks in total!
For families, receiving school supplies relieves them of a financial burden – especially for those with multiple children. Providing school supplies also helps the teachers, who are adjusting to ever changing classroom guidelines, by providing students with the tools they need to be successful. Providing supplies also helps children feel welcomed back to school and create a sense of normalcy.
A local school in Queens, P.S. 143 Louis Armstrong, will be receiving these backpacks. P.S. 143 Louis Armstrong has 1,398 students. The back-to-school supplies will have a great impact on the students returning in September.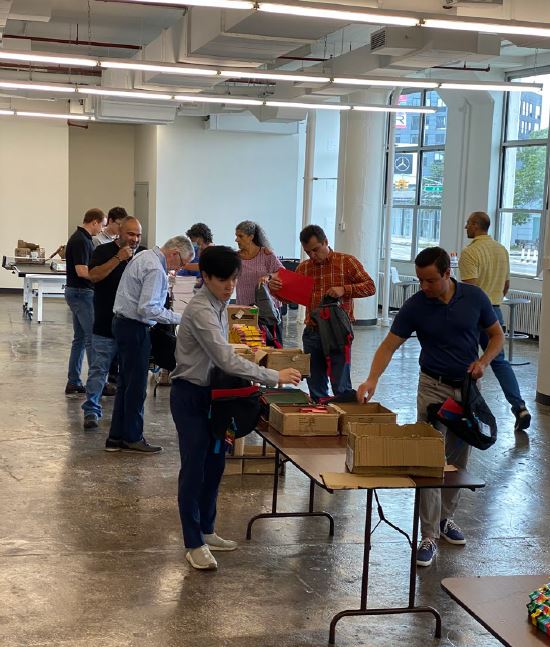 Thank you to all who participated and we look forward to more events like these through our continued partnership with New York Cares!
#SMPCARES