SMP Celebrates Juneteenth | LIC
On Tuesday June 21st, SMP LIC celebrated Juneteenth by hosting a steps challenge and treating all employees to fun and delicious cupcakes from a local black owned bakery, Jinsi's Bakery.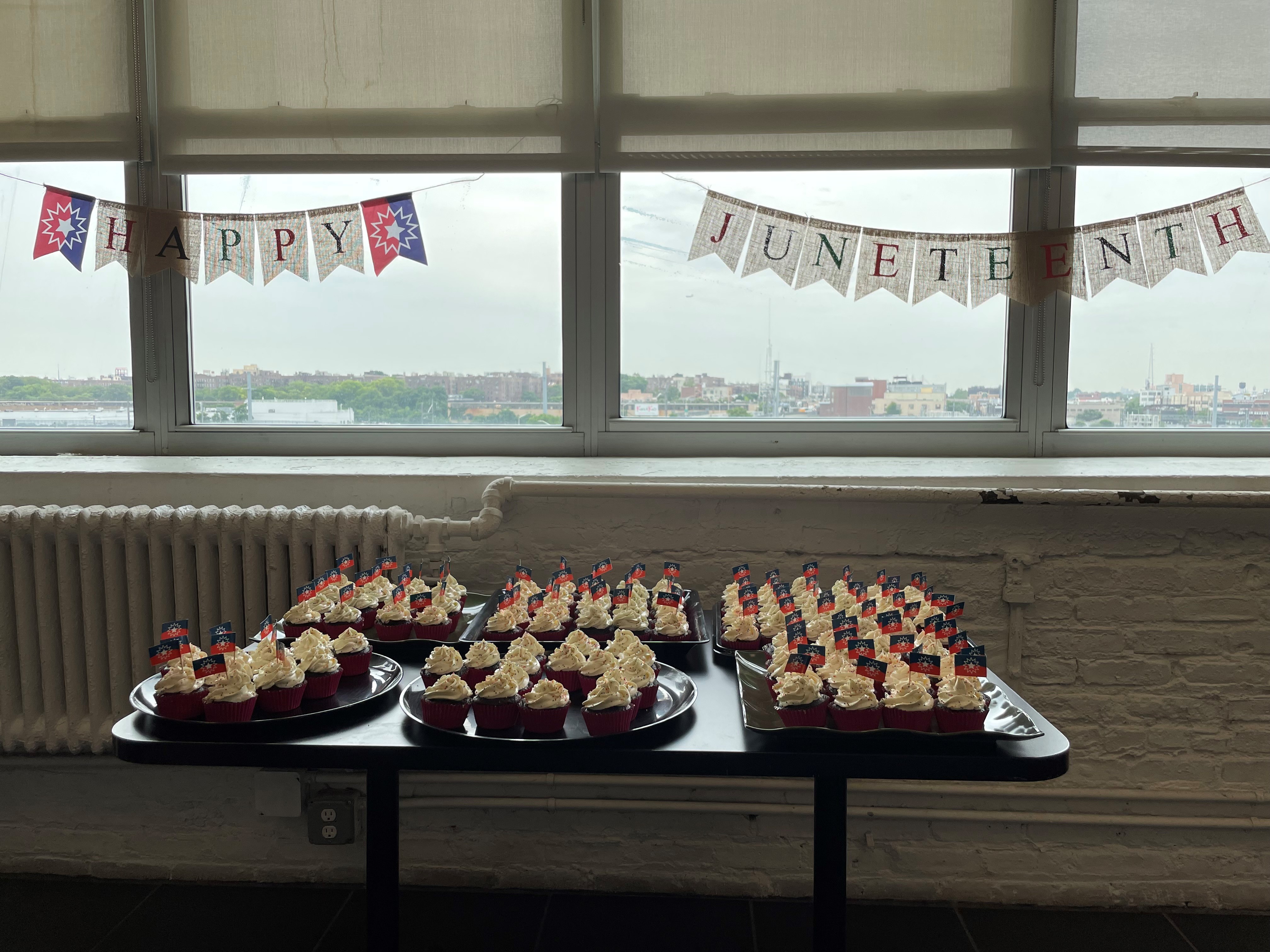 Employees in not only LIC but several domestic locations participated in a steps challenge where they were asked to walk at least 2.5 miles (6,000 steps) to recognize the 2.5 years it took for the news of freedom to reach enslaved people. 
All locations who participated recorded a total of 591,952 steps and a donation will be made to the Juneteenth Foundation in each individual participants name.
Thanks for helping to recognize and celebrate this important day, SMP!