Breast Cancer Awareness - Independence, KS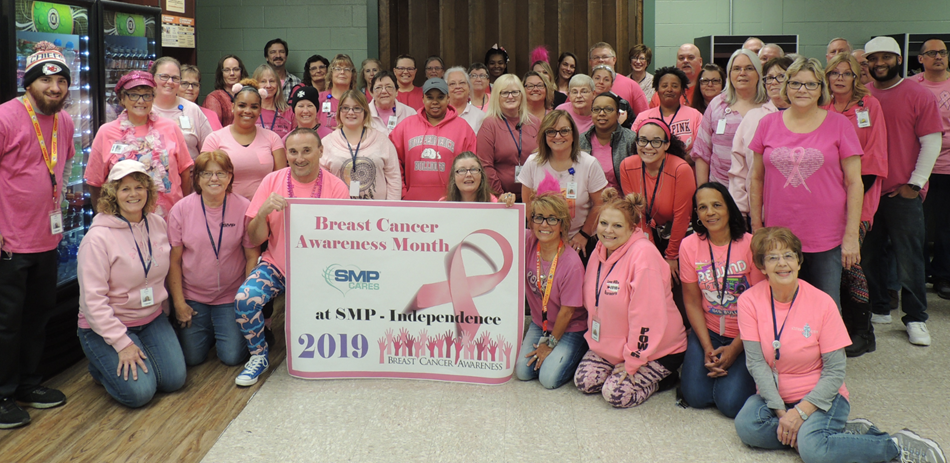 Pictured are over 50 employees at Independence showing their Pink Pride on October 31st in support of those fighting breast cancer.
Another way we supported cancer awareness in 2019 was with our Chemo Care Bags donated to our local Cancer Center. New patients receive a care bag on their first day of chemotherapy treatment because nobody should have to go through chemo alone. The insulated lunch bags included such items as a bottle of water, Chapstick, crackers, almonds, puzzle books, gum, lotion, and notes of encouragement. Employees could sponsor a bag in honor or in memory of a loved one. We have received several thank you notes from patients, letting us know how much this meant to them. Pictured are a few of the completed bags before they were delivered to the Cancer Center.