Waterfront Clean-Up Volunteer Event | Long Island City, NY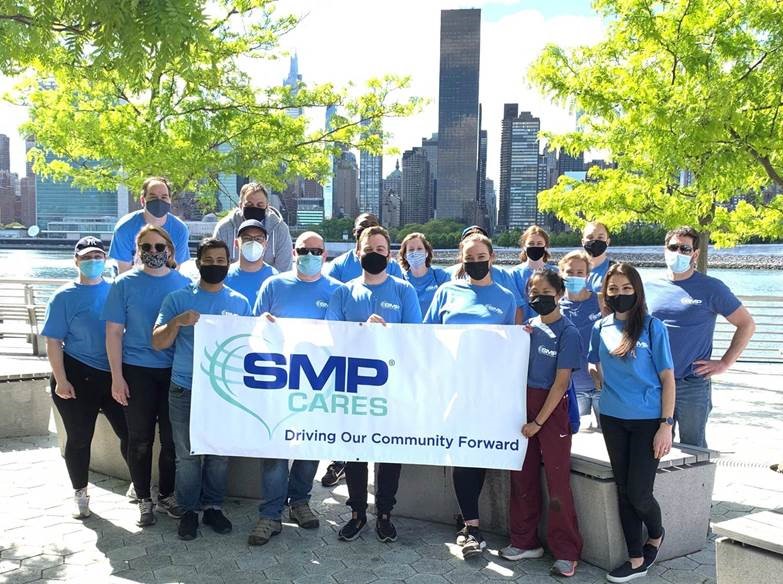 On May 12th, we had 17 employees volunteer and make an amazing impact on the waterfront in LIC in partnership with Hunters Point Park Conservancy (HPPC).
Together we were able to weed an entire section of the park near the Pepsi sign and the Ferry Stop.  Everyone did an excellent job working together to get the job done.
Volunteers even got a well-deserved surprise delivery of Big Shane's ice cream to celebrate!
The waterfront park in LIC is a beautiful green space in the neighborhood, but like most NYC parks, it is underfunded and understaffed. Pandemic brought budget cuts and reductions in maintenance and operations staff in public parks, while more people utilized green spaces like the waterfront park.  Community volunteers have been stepping up to bridge the gap, and the park was so grateful to have the help of SMP employees lending a hand to keep the green spaces we have in NYC enjoyable.
Support of CSR events from all employees has been essential in the first 2 years of what we hope will be a long standing program to strengthen our relationship further with our community.
We would especially like to thank SMP management and leadership. Support from Eric Sills, Tom Tesoro, and Yvonne Lunney continues to help make the CSR program a success.
Thank you all so much for your efforts in driving our community forward!
Stay connected to HPPC & learn about free public programs this summer, sign up for their newsletter by clicking here: Newsletter sign-up