Warehouse Food Pantry Drive | Lewisville
Our Lewisville WAREHOUSE Employees held a friendly competition between the shipping and packaging departments to assist a local Food Pantry in Lewisville fill up their shelves.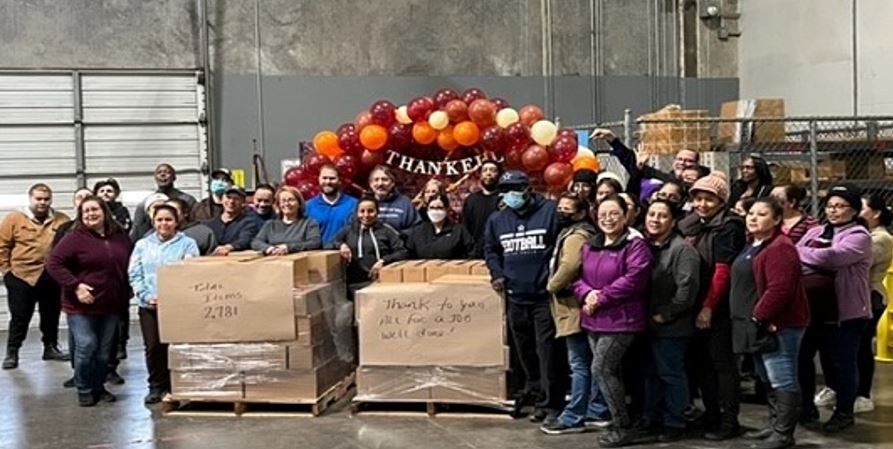 Our office employees joined in with the first floor teaming up with the Packaging department and second floor with shipping department.   Both teams held a successful drive but in the end, the Packaging/1st Floor office employees (1395 items) edged out the Shipping/2nd floor employees  (1386 items).  The true winner was CCA in Lewisville with almost 2800 items added to share with their clients!  Thanks for your generosity!
#SMPCARES