Volunteering at Gantry State Park - Long Island City, NY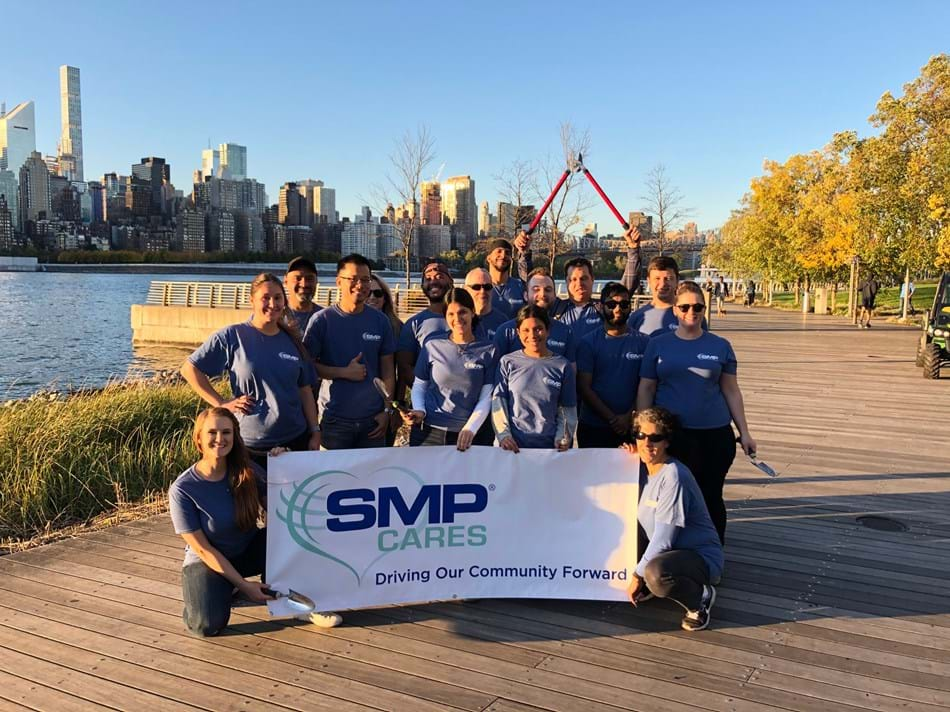 On October 23rd, we had 17 employees volunteer and make a great impact on the waterfront in LIC in partnership with Hunters Point Park Conservancy (HPPC). We were able to weed an entire section of the park and plant daffodil bulbs that we can go back and see in full bloom in the spring.
The waterfront park is beautiful, but like most NYC parks, it is underfunded and understaffed. Lending help in the parks is so essential to keeping the green spaces we have in NYC enjoyable. The HPPC President, Rob Basch, even stopped by our event to say thank you. He knew SMP and was familiar with our location and presence since he has lived in the neighborhood for over 25 years. He said we were the first corporation in Queens to volunteer at the park, as many corporate teams come over from Manhattan.
Many employees remarked that SMP-LIC has never done anything like this before and everyone seemed excited to make a difference while representing SMP in the neighborhood.
We would like to thank SMP management and leadership, especially Jack Ramsey, Tom Tesoro, and Eric Sills for seeing the benefits of a program like this and coordinating for an early release for the event.
Thank you to Rob Watson and Renée Leon for designing the SMP Cares logo and banner.
Support from all of you has been essential in the success of this program launch, and we are just getting started!
Pictured (L-R): Renée Leon, Andrea Strem, Juan Vasquez, Brandon Sin, Hilary Twomey, Alex Aller, Katerina Despotoulis, Wayne Parsons, Cecilio Fernandez, Victoria Buttress, Owen Kosmaczewski, Ivan Malakhov, Tanzim Chowdhury, Diana Kinkela, Lindsay Maurer, and Brian Reed. (Not pictured, but provided great moral support Khemraj Ramnauth!)