Veteran's Day Parade - Independence, KS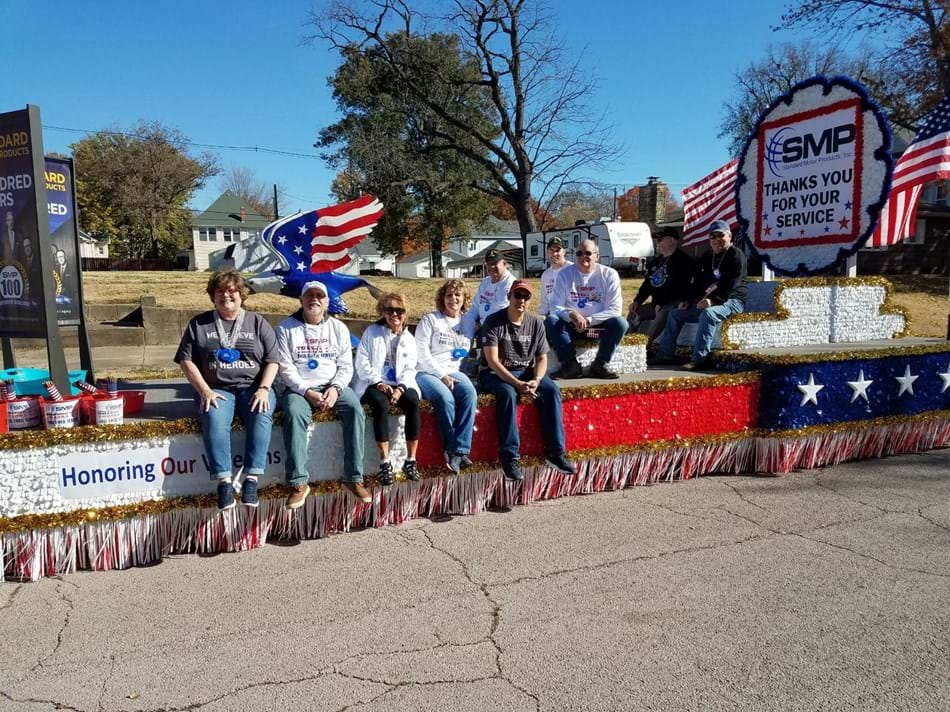 SMP Independence participated in the Independence Veteran's Day Parade on Saturday, November 9th. Pictured are 5 of our Veterans who were available to ride on the float and be recognized, as well as employee volunteers who accompanied the float and handed out beads, flags, and candy along the parade route.
We want to thank our veterans: Craig Bloom, Mike Byers, Chris Cassick, Ben Foraker, Jeff Grelle, Roger Hammack, Jim Hardy, Kenneth Henson, David Jenkins, Kevin Lumley, Don Moore, John Morrison, Tim O'Daniel, Chris Romine, Lynn Teats, John Tickle, Kenan Uhlinger, and Bill Wilson. A huge shout out to all other veterans as well! We appreciate you!