SMP Honors Our Troops and Veterans - Independence, KS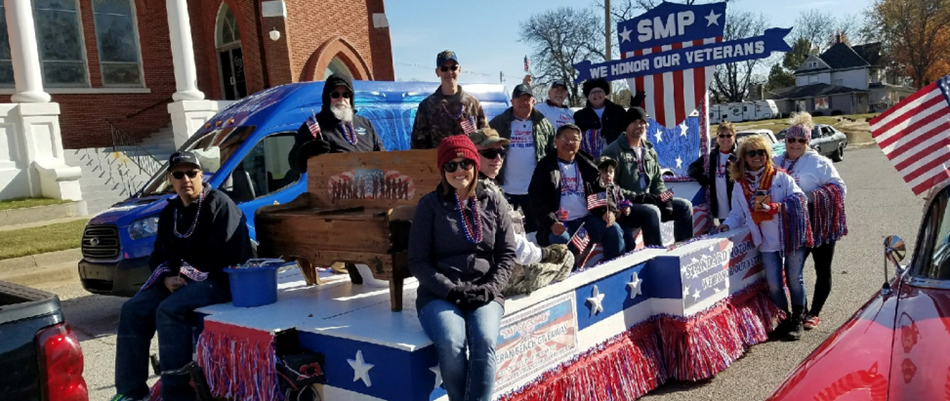 To show support and appreciation for their service, SMP Independence had t-shirts made for all of our veterans. Our facility's fundraising team, the "SMP Gives Back Committee," sold t-shirts to employees to raise money to assist with the local Veteran's Banner project. In addition to the t-shirts, we also entered a float in the Independence Veteran's Day Parade. Pictured are five of our Veterans (and a grandson) who rode on the float while employee volunteers walked beside the float handing out beads, flags, and candy along the parade route. We want to thank all veterans for your service, in particular our SMP Independence veterans.
In January 2019, SMP employees donated snacks, toiletries, and magazines to send to a Kansas Army National Guard unit currently deployed in Kuwait. The Battalion, 2-137th Combined Arms (CAB), is the former unit of our Engineering Manager, Craig Bloom. A special thank you to all who donated so we can show our appreciation to our troops.