Shoebox Project - Long Island City, NY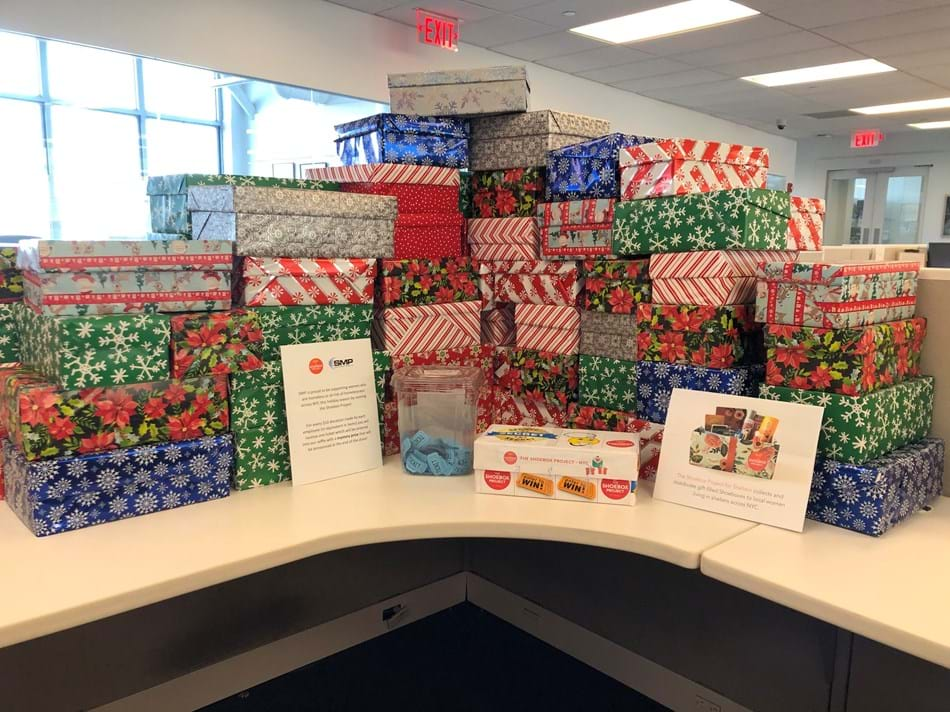 The SMP Project Shoebox drive 2019 was a huge success! Employees raised $1825 in donations which was matched by the company totaling $3650 raised to support women who are homeless or at-risk of homelessness across NYC this holiday season.
Congrats to everyone who volunteered their time and money at LIC, this is something we all took part in and should be very proud of, these boxes were filled with amazing gifts that are going to make a lot of women very happy and feel special during the holidays and it is directly as a result of your donations, hard work, effort and time.
In 2016, we started this project with just four people running and we made 15 boxes, in 2017 we made 16 and now this year we have successfully made 65 boxes! We are overwhelmed with the response from both co-workers and management in supporting the Shoebox project this year and want to say a massive thank you.