House Painting Project - Independence, KS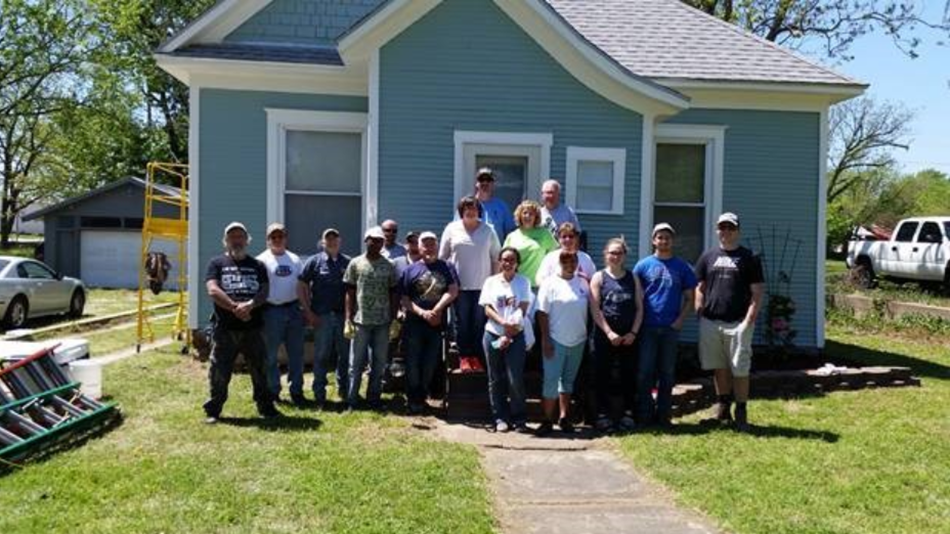 A group of employees from SMP Independence volunteered to paint the house of a local elderly citizen as part of the city's LOVE Independence Day in April! SMP collaborated with the Community Mission for Improved Housing to complete this project. The mission of CMIH is to help repair the homes of the poor, elderly, and disabled and to build relationships among neighbors, while bringing hope and renewal to our community. CMIH found the house and furnished the paint, while SMP provided the equipment and labor.
SMP volunteers included Jackie Pittman, Laurie Rutland, Bobbi Mills, David Mills, George James, Becca Darby, William Darby, Eric Schlange, Abdullateef Shodunke, Chaundra Franklin, Scott Godinez, Danny Corn, Letitia Avery, Craig Schneidewind, Victor Harbers, and Roger Hammack. Plans are already in place to paint another house in 2020!