Harvesters Food Network | Edwardsville, KS
SMP Cares volunteers from the Edwardsville, KS distribution center committed their Saturday morning to help package food at their local Harvesters food network.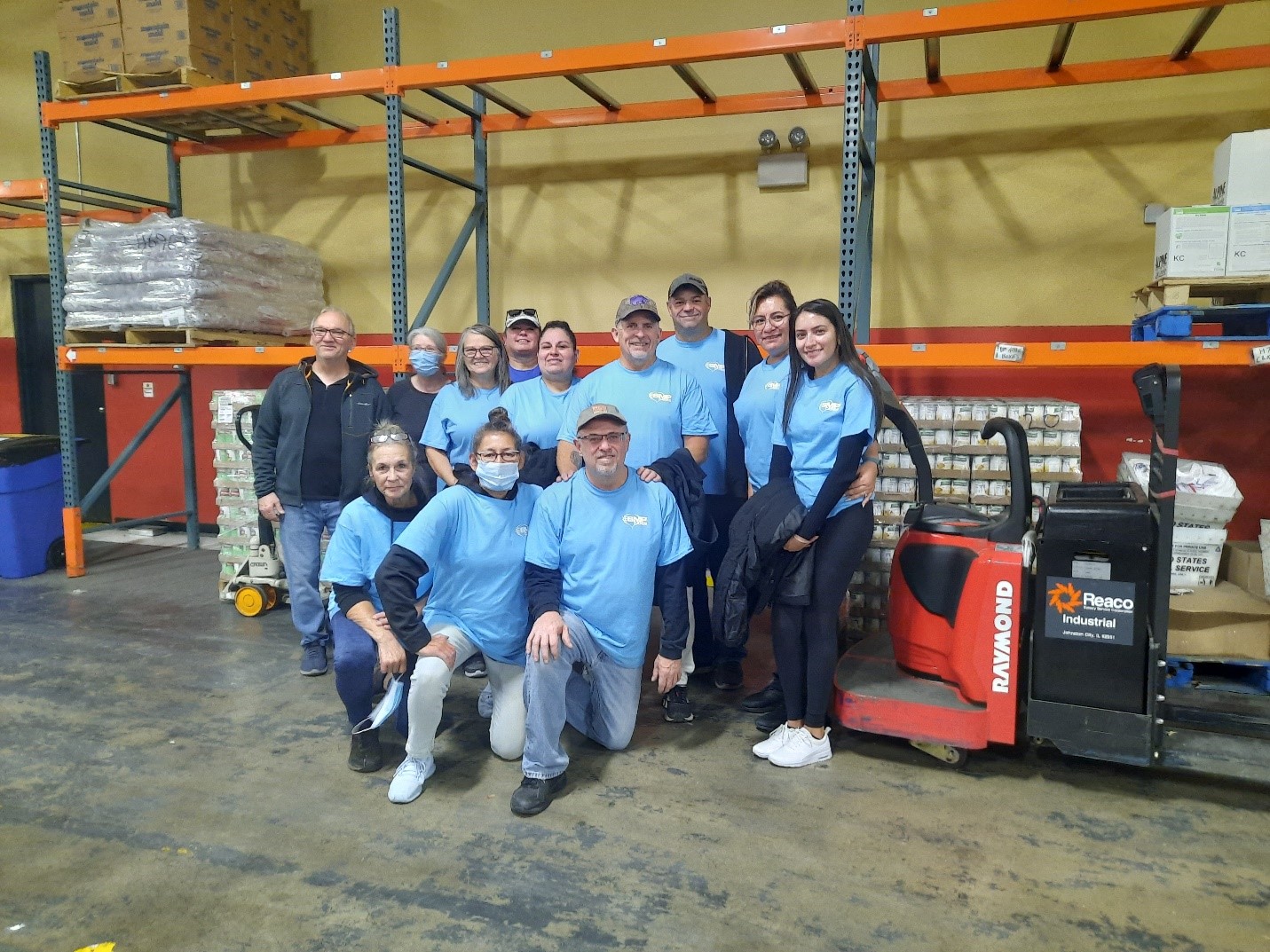 Pictured above from left to right front row: Marian Hughes, Lateecia Gibson and Jim Jarvis Back Row: Steve Gardenhire, Cathy Gardenhire, Peggy Embrey, Wendy Burke, Margarita Fernandez, Tim Ballou, Brian Bierman, Olga Aleman and her daughter Cynthia Sanchez.
The team consisted of employees and family members who helped to pack food supplies for local senior citizens. Harvesters depends on the local support to help families in need, especially around the holidays. The team of twelve packaged up 356 cases of groceries that will be distributed in the Kansas City area.
#SMPCARES