AWOL (Animals Without Love): Pet Supplies Drive | Independence
The Independence SMP plant put on a Pet Supplies drive from November 21st to December 5th, 2022. We took donations for the most needed items on AWOL, the Independence animal shelter's list. These items included cat and dog food, treats, cat litter, paper towels, blankets, and more. A group of our SMP Cares team members got to drop off all of the donations to AWOL on December 5th. These team members also got to personally hand over a $500 check that the SMP Cares team donated out of funds raised throughout the year.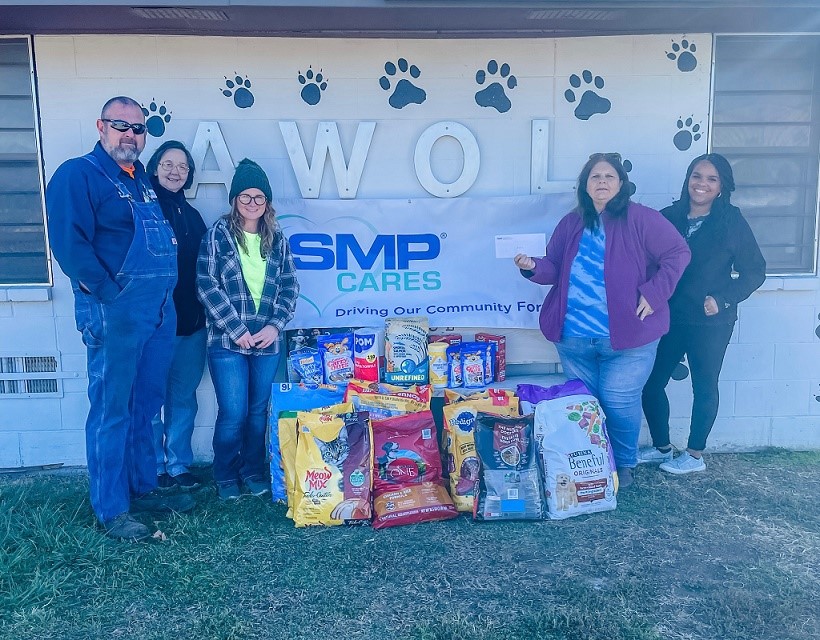 AWOL was incredibly grateful and we hope these items will help our furry friends who have not found their forever homes yet!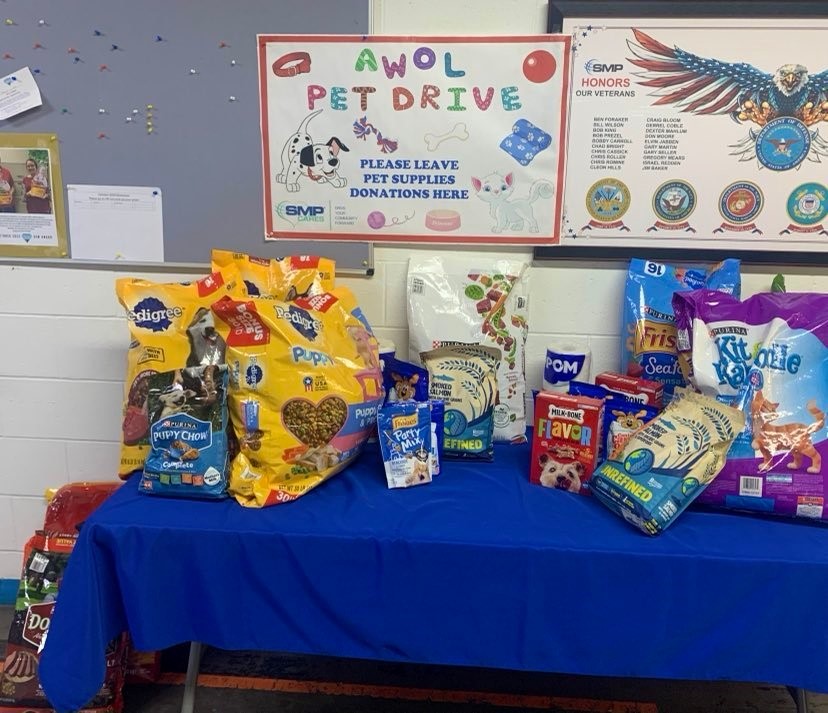 #SMPCARES